Meetings & Social Events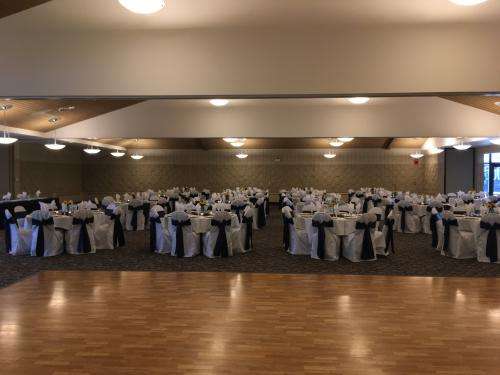 The spacious and inviting appearance of The Grand Ballroom makes this frequently used room very popular. Mendota Civic Center's multi-use room is host to weddings, receptions, showers, banquets, meetings, seminars, dances, Christmas parties, auctions, funeral dinners, reunions, and many more special gatherings.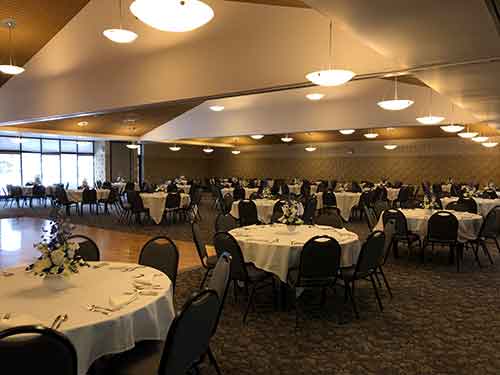 Offering 5,600 square feet of space, a variety of area settings are available. With the use of insulated wall dividers, this large 5,600 square foot room may be reduced into 3,600 and 1,800 square foot spaces.
Groups have the option to use a portion of the ballroom or the entire ballroom. The wall dividers allow the option of separating into smaller groups if your event requires breakout sessions.
Depending upon the desired room design, 350 guests can be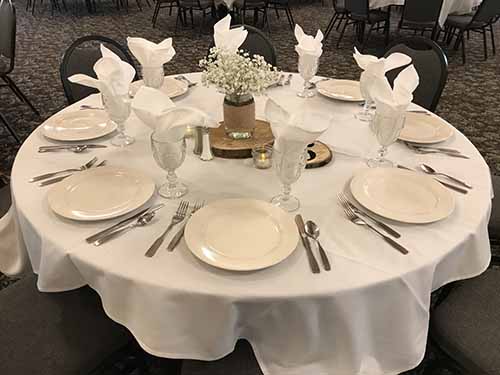 accommodated for dining, or 400 can be set for theater design. To furnish a variety of settings, Mendota Civic Center offers round and rectangle tables with upholstered chairs. A complete bar is readily available to accommodate any size event.
A 28'x10' platform stage is located at the perimeter of The Grand Ballroom and is equipped with an automatic 8'x8' overhead projection screen and two stair accesses. The overhead PA system can be directed to designated areas of the room to ensure privacy from other renters.


Offering 400 square feet of meeting space, the Illinois Room is the perfect setting for the smaller group. Guests will find this room inviting for a business meeting, conference, luncheon, wedding party lounge, and more. Whether you plan for 2 or 16 guests, the Illinois Room will comfortably and privately accommodate this particular group. This room offers a view of the garden patio.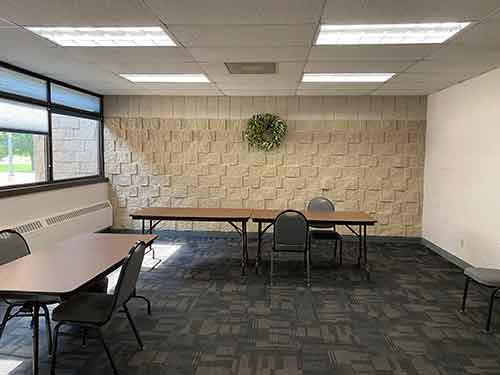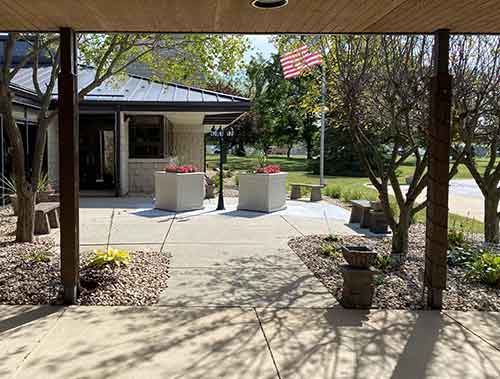 The favorite for business meetings, bridal & baby showers, funeral dinners, birthdays, anniversaries, graduations, and rehearsal dinners, the Mission Room will accommodate a variety of room designs and seating options. A U-shape or classroom layout will comfortably seat 10-30 guests, while a theater-style set up will accommodate 60 and banquet seating is limited to 32. The Mission Room is equipped with its own private restrooms. The cathedral ceiling heights and lake view makes the Mission Room setting unique and inviting. For professional or private use, the Mission Room is Mendota Civic Center's most frequently used room.